I am absolutely in love with this crappy camera phone picture from Saturday. I think it's so sweet and such a representation of our relationship. Me, as the host and him... as the baby leech.
Just look at that thigh. Nom.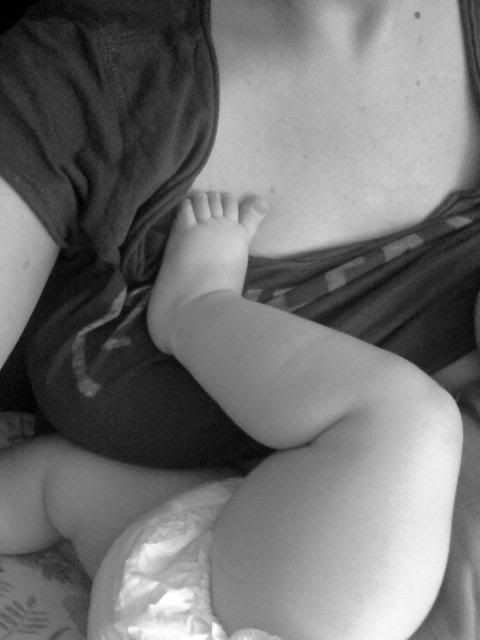 *I am also very embarrassed that it has been so long since I've posted. More is coming soon. Pinky promise.